Spiritual Home for the Elderly
The Spiritual Home for the Elderly at the Sri Ramana Maharshi Ashram in Tadpatri was inaugurated on
April 9th 2005
.
Purpose :
The function of the Spiritual Home is to provide material and spiritual support for elderly people in desperate life situations. People admitted to the Home receive free food, shelter, basic medical care and other necessities. A regular spiritual programme is conducted, consisting of meditation, spiritual discourses, chanting, devotional singing and similar activities based on the teachings of Bhagavan Sri Ramana Maharshi.
At present 22 members have been admitted.
Photos from the opening ceremony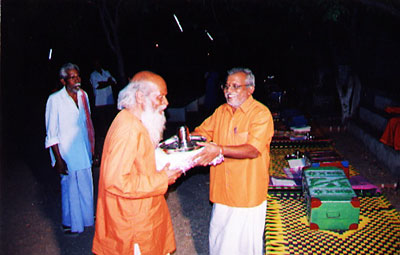 The first members were admitted on April 9th 2005.
Everyone received items of daily use plus a cot and a box from Sri Brahmam.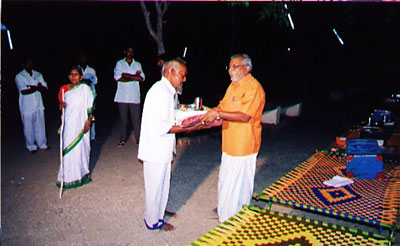 One condition for admittance at the Home is a true interest in spiritual growth.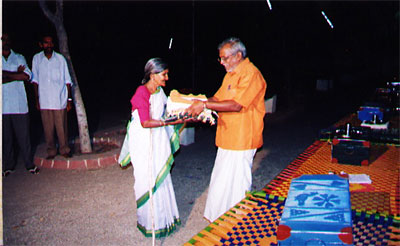 Another prerequisite is poverty.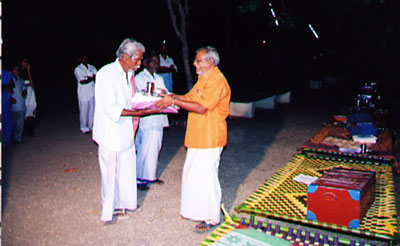 The Home itself stands within the Ashram compound near the main gate.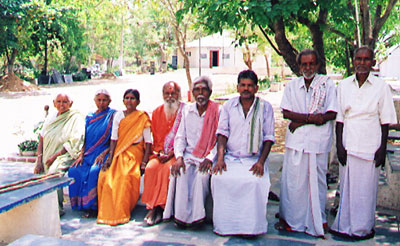 Several members of the Spiritual Home. Third from the right is the Ashram caretaker Naidu.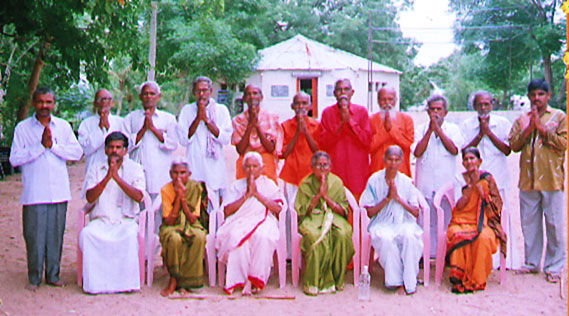 Sixteen initial members of the Spiritual Home.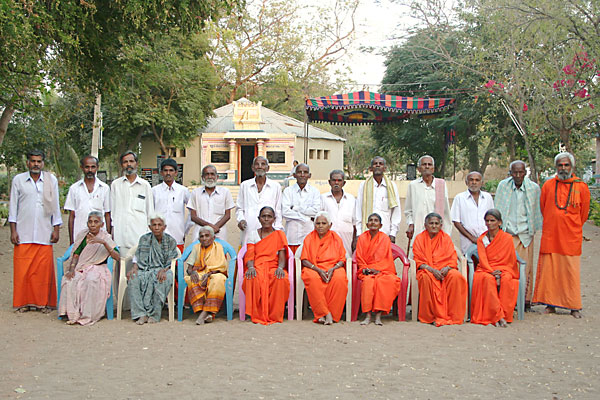 22 members - March 2007.